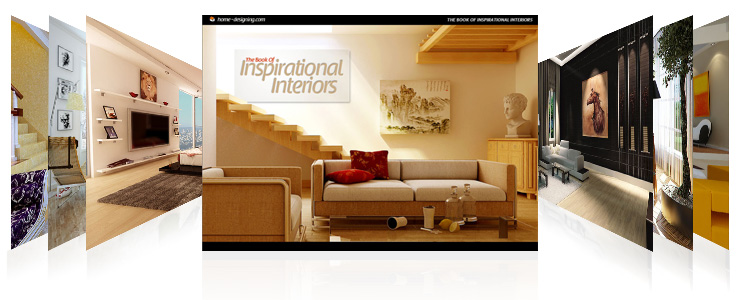 the book of
inspirational

interiors
"A huge picture collection of brilliantly designed rooms to draw inspiration from! "
Overview

This is an
ebook
that provides pictures of inspirational interiors visualized and designed by some of the world's best designers.
It includes tons of pictures of every room in the house and acts as a handy digital visual reference.
What is included
50+ Living rooms
50+ Bedrooms
50+ Dining rooms
50+ Kitchens
25+ Bathrooms
25+ Other Spaces
How it will help you
Have you often mulled over how to fix unused spaces in the house or frowned at an empty corner? Tired of thinking about ways to spruce up a room? Wish you had some go-to-place to get some ideas? This is where this book can help you.
Observing rooms that have solved the design "puzzle" and watching how space is managed in them can be a huge learning experience. We have compiled a list of
250+ inspirational rooms
spanning a variety of styles that are sure to get your creative juices flowing.


Stunning Imagery!
Handpicked by the editors of Home-Designing.com, one of the top interior design blogs in the world, the imagery included in the book is a treat to watch

Get in touch with the designers
The book includes the contact info of every one of the designers whose work we have featured. So if you need to get in touch, you can.

It's all in one place!
No need to browse scores of websites to find the designs you like. It is all in one neatly packaged ebook.

Ultra Portable
The book is available in a pdf format which means you can carry and view it on the go - on your laptop, mobile or any device capable of reading a pdf.
What the experts say
"I love the clean, serene look of all the interiors...the way we like to live today!"
Joe Ruggiero - TV Host, Author, Fabric and Furniture Designer - Los Angeles
" The book is fabulous! Lots of fresh ideas, great photos and definitely inspiring interiors."
Lisa Canning - Decorator, Stylist and HGTV Show Expert - Toronto
" Pages and pages of eye-candy. Perfect for the blog addict like me! "
Michelle Williams - Interior Designer - Chicago
" Very neatly done! This helped us in one of our projects. "
Milind Pai - Architect - Mumbai
Quick look
No-risk money-back guarantee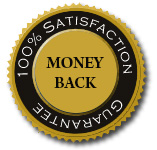 Still not convinced? We offer a no-risk money-back guarantee for this ebook. If you find that the book does not meet our promises, we will give you a full refund.

Why would we want to give away the book for a risk-free 60 day trial? Not because we think it wont be everything that you wanted your design book to be. It is because we want you to trust us with your money. It is also because we are confident once you have purchased the book it will be part of your collection.
Wait, there is more!
special offer!
For a very limited time we are throwing in four additional ebooks free along with The Book Of Inspirational Interiors.
If you order the book now, you will get all the below 4 ebooks absolutely free. We cannot guarantee a time frame for this offer but it just might not be here the next time you come around! So hurry.
Bonus #1 - 50 Inspirational Color Palettes
No more guesswork. A set of beautifuly balanced color palettes to inspire you.
Bonus #2 - 50 Awesome Architecture & Interior Design Websites
Bookmark these websites! We have hunted down the best of the best for you!
Bonus #3 - 50 Design and Decor Tweeters to Follow on Twitter
Twitter junkie? We got the list of tweeps you shouldn't miss!
Bonus #4 - Interior Design Made Easy
A first person narrative covering the basics of interior design. Highly recommended if you are redecorating your home for the first time.
How to order the book
The book is available as a download in PDF format immediately after you make a payment of
$28.78
$14.39
(Special 50% off offer available until Sep 28)
. We are open 24 hours a day, 7 days a week and can process your orders any time. You will be provided the download link of the ebook(along with the bonus ebooks), immediately after you make the payment. To order the book, click on the 'Download It Now' button below.
(All payments are secure and involve no hidden charges)